The weather cleared up a bit on Friday, and we took advantage of it.
A man's got to keep his priorities straight, so first things first ... we filled our faces with Christmas apple pie ... then put gas in the truck.
Then off to find a dirt road!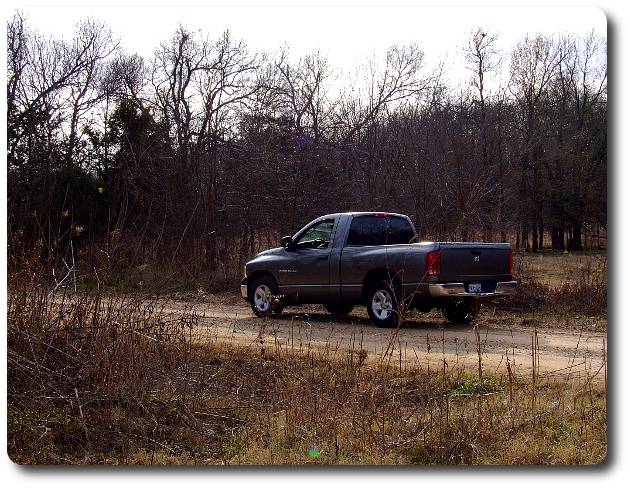 And we found one! Which we promptly took pictures of ... just to prove it was actually there.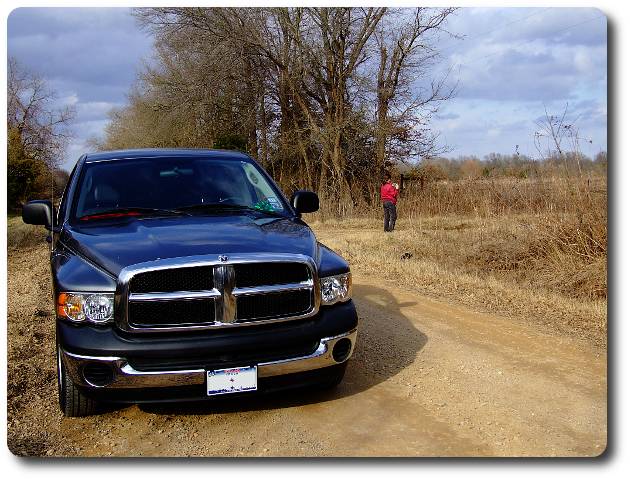 Along the way ... once again ... we found a lot of Texas.
And just before we turned to come home, out in the poor section of Lamar County ... we found this smallish sort of Texas starter flat poked out on a windy hill.
Note the ornaments hanging from the tree. Each one of those is about the size of a basketball. <..
..>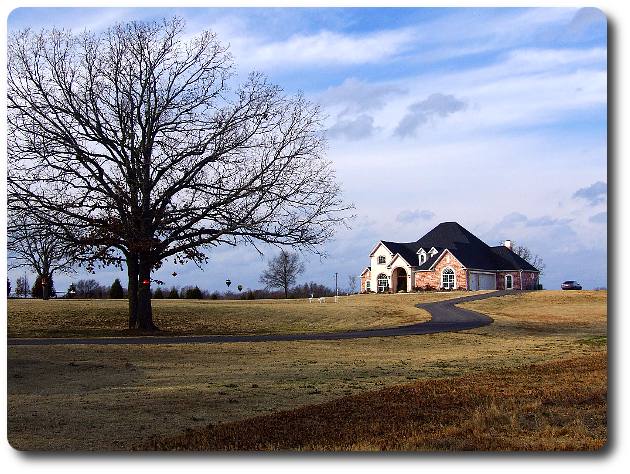 Please also note the economy car cooling its chee-pazz wheels in the driveway. <..
..>